Lurching down the road trying to fumble through the gears, terrified of all other traffic, progressing at a snail's pace everywhere… yes, there are some stereotypical tropes about being a learner driver, but it doesn't have to be like this. As long as you've got good hand-eye co-ordination, you'll master driving sooner rather than later. And, no matter what skill you're talking about – playing the piano to concert standard, open-heart surgery, negotiating the Walkinstown Roundabout at rush hour – everyone has to start learning somewhere.
So, forgive us for actually pandering to the usual suspects here (and maybe reinforcing those learner stereotypes), but here are five of the best used cars to learn to drive in. And you'll probably notice that they're (mostly) all superminis, which means they're easy to see out of, they have light controls, they're comfortable enough to not feel like you're rattling around in a bean tin and they'll all have engines small enough and underpowered enough to bypass stringent Irish insurance premiums for anything even remotely quick to drive.
We're also aware that many younger, eco-conscious learners have no desire to ever drive a petrol- or diesel-powered car and thus no compunction to struggle with learning how to use a manual gearbox. Don't worry, we've got that covered too.
Fiat 500 (2007 on)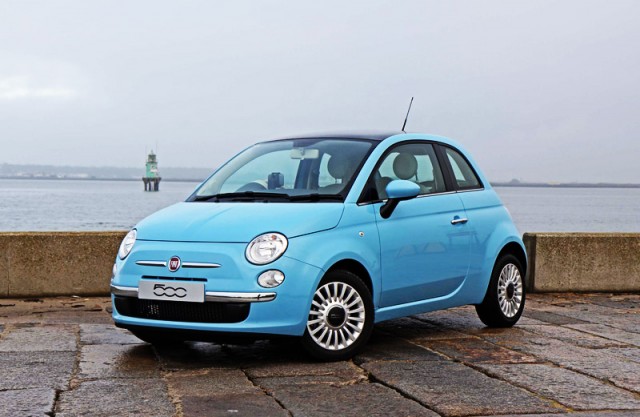 Small and sensible doesn't have to equal boring, and that's very definitely the case with the Fiat 500. The 500 has been a smash hit with younger, less-experienced drivers since its launch way back in 2007 thanks to its combination of low running costs, perky engines and retro style that doesn't look to have aged a day. Because of the Fiat's longevity, there's an example to suit most budgets, though the best one to go for is a version with the remarkable little 0.9-litre two-cylinder turbocharged TwinAir engine, which is highly economical and feels a lot faster than it actually is. There's a new electric model too, but it's unlikely to fall within budget for most first-time drivers.
Toyota Yaris (1999 on)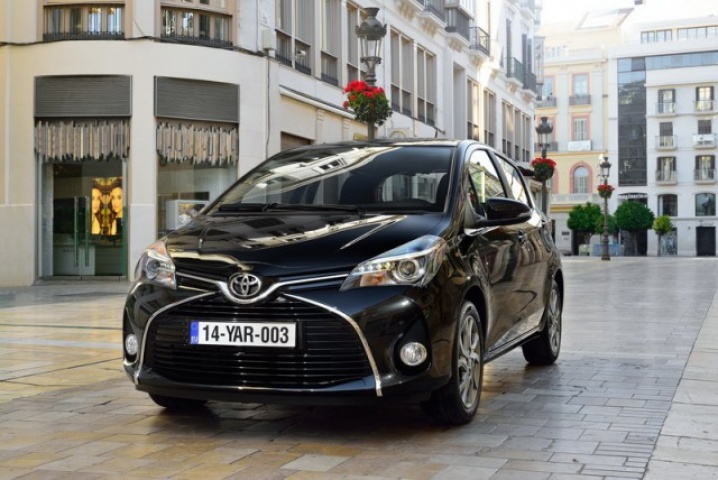 The Toyota Yaris has been a firm favourite in Ireland since its launch way back in 1999 and even though the cheapest early examples are nearly 25 years old, they're still fairly bomb-proof - provided they've been reasonably well maintained. For first-time drivers though, a better bet is likely a second- or third-generation model (2005-2013 and 2013-2021, respectively) as these are safer, better-equipped and, being newer, cheaper to insure. Though they've plenty more in the way of creature comforts, they've still got a good reputation for reliability, and the 1.0-litre and 1.3-litre models are inexpensive to run.
With hundreds of examples on the market to choose from, buyers have tons of choice and don't need to buy the first one they see.
Nissan Leaf (2011 on)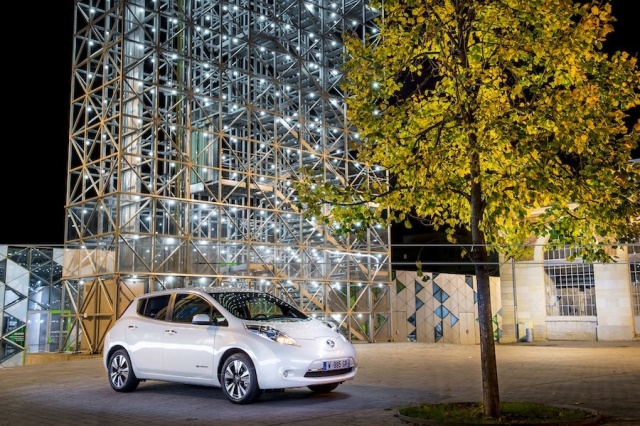 Because the driving experience of an electric car is more or less like that of an automatic, choosing an EV as the first car in which you learn to drive means that there's no ensuing struggle with clutch control, hill starts and the like. The Nissan Leaf was one of the first of the new generation of electric cars on the market in Ireland in 2011/2012 and so, when it comes to buying second-hand, it's the one that gives buyers the greatest choice. Earlier models only offered a quoted 175-200km of range (usually far less in real-world conditions).
Early models aren't notably reliable, though, and their shortish range doesn't make them suitable for drivers needing to regularly cover long distances and, with their relative scarcity, you'll struggle to find a good one for less than €9,000. That said, they're easy to drive, cheaper than nearly every other car to run, environmentally friendly and there'll never be any need to replace a burnt-out clutch.
Skoda Fabia Combi (1999-2021)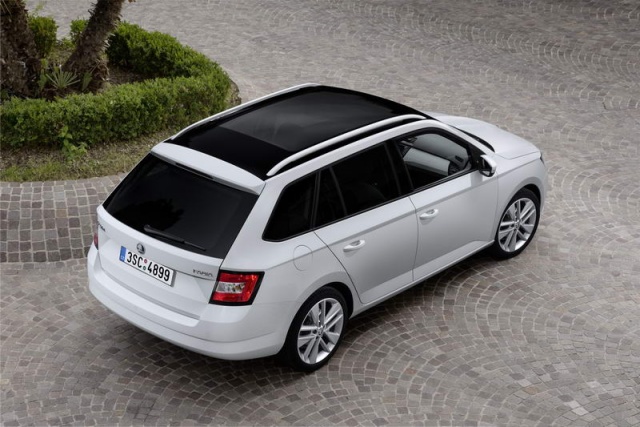 The beauty of the Fabia Combi is that it offers all the benefits of a small supermini — compact dimensions, low running costs, ease of insurance — with the advantages of a bigger, more spacious car. Some learner drivers may already have families or even just a lot of luggage or equipment to carry around, and so that extra space can come in very handy. Like some of the other cars on this list, the Fabia Combi was built in various guises for more than 20 years, so there are plenty out there whatever your budget, but remember older cars are usually subject to an insurance premium loading, they're not as well-equipped and won't protect you as well in an accident, so it's worth buying as new a version as you can afford.
Reliability and build quality are strong across nearly all models though, with well-proven Volkswagen Group mechanicals and engines ranging from 1.0-litre petrol units right up to 1.9-litre diesels, though the smaller engines such as the 1.0, 1.2 and 1.4 are by far the most common.
Ford Fiesta (2009 on)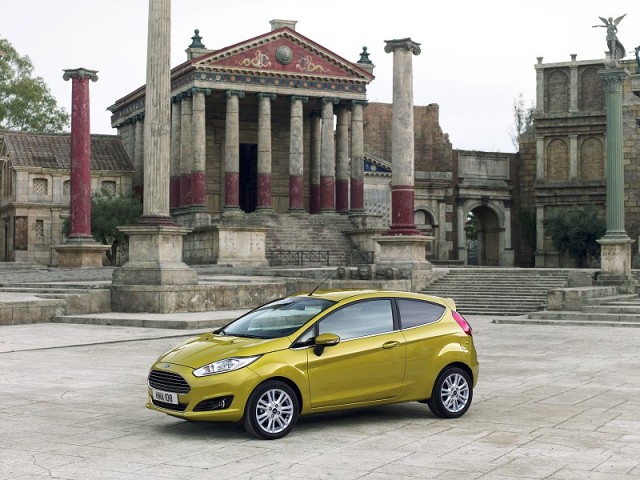 Forget earlier Fiestas — good to drive though they were, they suffered badly from rust and anything from the early 2000s will likely already be within a couple of years of succumbing to the dreaded tinworm. Avoiding earlier models too will see buyers confronted with a lower annual bill for motor tax as the tax band from 2008 on is based on emissions rather than engine size. With that in mind, try the sixth-gen Fiesta from 2009 onwards for size. It's well equipped, it handles and rides just as well as Fiestas traditionally have and there's a good choice of engines, the three-cylinder turbocharged and non-turbocharged models both being economical as well as feeling surprisingly brisk.
Along with being a suitable car for learners, like the Yaris, the Fiesta was popular with older drivers who may not have covered that many miles every week, so while there's a massive degree of choice for buyers, keep a particular eye out for well looked-after cars with lower mileages that very much exist and will likely cause fewer problems in the long run.